Real Estate Tools & Services
Recommended software tools and professional services that have contributed to the success of The Waldner Winters Team #1 Keller Williams Group for ALL of Maryland & DC!



Sisu is our scorecard! This is how we keep our agents "aware" of their numbers. Accountability for talented agents is simply awareness. SISU allows 95% of the information to be added by our admin with minimal agent requirements leaving us with great data to pour over during coaching or mentoring sessions. We use the scoreboards and dashboards to teach skill, find weaknesses and help people improve. If you don't have a scoreboard, how do you know your are winning?!?!?





CINC has been our CRM for years now! We've tried them all and they provide exactly what our agents need in an intuitive way that doesn't take long to learn or even master. The best CRM is "the one you use"!! Nothing more, nothing less. We appreciated and took full advantage of CINC in person training when our team moved over. It was an eye opening statement from the team to our agents- We believe in this system and need full adoption! It also gave us a chance to travel with the team (Phoenix or Atlanta) for some great bonding. We came back with the knowledge of how to use it at a high level and how to make it part of our DAILY activities. If you have a system you use everyday, you are probably good to go- don't change... But if you can't get adoption, consider a change.


Here is a QUICK video explaining how this whole Referral/Client Appreciation gift thing works on our team! It was easier to show exactly how we are using this in a video format. (Watch the video on 1.2x or 1.5x speed and you'll know all the basics in under 10 mins!) This all plays back to my 5-5-5 program. It is the foundational piece to it all!! If you don't have that, let me know and I'll share it with you!!
Take a look and reach out with questions! If you decide to sign up, I'll share all of the templates and campaigns we created in CANVA so you can start implementing right away! We also have a private FB page where we all share best practices as realtors and help each other make it even more effective!
If you want to sign up for the service, here is my referral link. That way they know you are connected with me and I can share with you all the templates.
Your goal is to use this to build a moat around your databases by making your clients extremely appreciative and loyal! My assistant runs this whole thing for me, I just tell her what I want to send and to who. It's linked in with our CRM through Zapier to make things simple and almost on autopilot.
Important to note- This is like a Costco membership, it's only worth it if you use it! If you are only going to use it once in a while, don't sign up for the full membership, just do the free version but if you do the monthly version and are like me, it will motivate you to get it up and running quickly and efficiently! (I need pressure to get things done!)


The goal is to create a model to systematically touch your client base at discounted prices! We've created 82% of our business from past clients or past client referrals using something a bit more expensive... (WineCountryGifts.com) but in the end, it cost too much money so we didn't make all the touches we needed to!! Now that we can do it for so much less, we send twice as much, for less cost, all resulting in a higher ROI. (More touches, more opportunity!)
Here you go! Main Menu -
Watch Video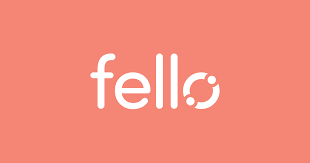 Fello is a system we use to generate leads from cold clients already in our database! With advanced nurturing and conversion strategies, it does the work for you in lead generation. You've already paid for these leads...not get a higher ROI from them!